Note from Jakarta100bars: This article is also valid for countries like Thailand, Malaysia, Cambodia and Indonesia. I would recommend the same VPN clients, namely VyprVPN, Hide My Ass and Nord VPN.
The Vietnamese government has a troubling history of blocking websites and invading the privacy of internet users.
Reporters without Borders considers the country as an "Enemy of the Internet" for censoring and arresting bloggers/netizens. The latest case was the
arrest of Ho Van Hai
in November 2016 for an anti-government Facebook post.
The list of blocked websites in Vietnam varies depending on your internet provider. Some famous sites like Twitter, Facebook and even the BBC have been blocked in recent years. You have certainly noticed that many porn websites are banned as well, for instance YouPorn, XVideos, PornHub, XHamster and many more. Some readers have also mentioned they had troubles connecting to betting and casino websites.
There is one very easy solution to protect your identity and to access any websites you want in Vietnam, including porn: A Virtual Private Network (or VPN).
A VPN is a software/app that you can download on your phone or your computer. Once you've launched it, you can choose to connect from another country (each VPN provider has its own list of countries). If you choose France for instance, you will access the internet as if you were located in France instead of Vietnam.
This can also be very helpful to bypass content restrictions in Vietnam. For instance, if you want to watch a TV replay or a sporting event which is only available in a specific country, you just need to connect to this particular country with your VPN.
Another popular use of VPN is for
watching Netflix USA
from Vietnam. In this case, you should use
Nord VPN
as it hasn't been blocked by Netflix.
Last but not least, using a VPN means that no one will know what websites you visit, including your employer or your landlord. You are certainly aware that the incognito mode on your internet browser only protects you from your wife! If you don't want to worry about people finding out what you've been looking for on Google, you must purchase a VPN.
There are some Free VPNs on the market, for instance Ola VPN. None of them offers the same speed and the same anonymity compared to paid VPNs. You should consider those only if you cannot afford paying 5$ per month.
The price of a VPN is indeed very reasonable, especially with a yearly plan. There are three services that I have tried and that I can recommend for Vietnam:
VyprVPN by Golden Frog - Overall Best VPN for Vietnam: 3 Months Free, Fast, Secure
I can't think of a better VPN for Vietnam at the time of writing (if you know a best one, please leave a comment below).
Golden Frog was founded in 1994 and it is based in Switzerland, one of the most open countries in the world. It is more than a successful business as they have been a constant advocate of Internet freedom for over 30 years now.
Their VPN client is called VyprVPN and it is my first choice for the following reasons:
1) Golden Frog owns and maintains its own servers with their own engineers. Consequently, there are no third parties involved in VyprVPN that may have access to your personal data. At the time of writing, this is an advantage they have over all of their competitors.
2) VyprVPN is fast and they have unlimited bandwidth. If you love to download movies or if you keep watching porn (nothing wrong with that), you will see
no difference
whether your VPN is turned on or turned off.
3) They have over 700 servers in 70 locations, including 5 in Southeast Asia (1 in Hanoi, 1 in Singapore, 1 in Bangkok, 1 in Jakarta, 1 in Kuala Lumpur). They are also in Taiwan, Hong-Kong, Macau, Korean and Japan.
4) VyprVPN can help you bypass bandwidth throttling. This practice, common in Vietnam, consists for an internet provider or a government to limit the speed of certain websites. It is a subtle form of censorship.
5) Their Chameleon encryption technology allows you to beat VPN blocking in some countries (like China). It also guarantees you can access Netflix USA.
6) You can use VyprVPN on multiple devices such as Iphones (IOS), Android phones, PCs, MacBook, Blackberry and Linux.
In spite of being the best VPN for Vietnam, it is not more expensive than the competition if you stick to their basic plan (5$ per month with a yearly subscription). If you want to benefit from the Chameleon technology though, you'll need to spend 6.25$ per month (yearly plan).
Here is a summary of their prices (for more details, click
Pricing - VyprVPN
):

Basic Plan (2 devices at the same time)
→ 1-Month Plan: 9.99$ per month
→ 12-Month Plan: 5$ per month
Pro Plan
(Chameleon Technology to Bypass Netflix ban, 3 devices at the same time)
→ 1-Month Plan: 14.99$ per month
→ 12-Month Plan: 6.25$ per month
Premier Plan
(Chameleon Technology, 5 devices at the same time)
→ 1-Month Plan: 19.99$ per month
→ 12-Month Plan: 7.50$ per month
They are so confident about their product that they are currently offering a
3-month free trial
until end of December 2016. After that, you will still benefit from a 30-day money back guarantee.
In spite of its funny name,
Hide My Ass
is one of the most reputed VPNs in the world. It has an impressive
list of servers in a record 190 countries
. Basically, this means you can access the internet from any location on the planet. This can be very helpful if you travel a lot elsewhere than Vietnam.
Hide My Ass was recommended by prestigious publications like
Forbes
, the
Wall Street Journal
,
Bloomberg
and the
Guardian
(among other). It is regularly ranked as one of the best VPNs by more specialist tech websites as well.
Apart from its huge list of servers (among which one in Vietnam), the general consensus about Hide My Ass is that it is budget-friendly, easy to use (1-click installation) and trust-worthy (it is owned by
AVG Corporation
).
They have a
30-day money back guarantee
which means you can try Hide My Ass for free at no risk. Read the fine print first though to avoid bad surprises:
How to Apply for A Refund?
The current prices are the following:
→ 1-Month Plan: 9.99$ per month
→ 6-Month Plan: 6.66$ per month
→ 12-Month Plan: 4.99$ per month - Best Choice
You can click on this link to register:
Hide My Ass - Pricing
.
NordVPN - Cheap and Great for Netflix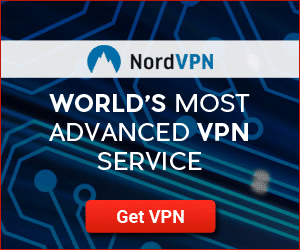 NordVPN is an excellent VPN which is particularly recommended if you plan on watching Netflix USA in Vietnam (or any other local version of Netflix for that matter).
It was the editor's choice for best VPN by PC Mag for several years in a row. They run a double encryption on your data (unique among the competition) and they do not keep any log of your connection, meaning your privacy is 100% guaranteed.
It allows for peer to peer download (P2P) which is great if you like to connect to torrent sites like The Pirate Bay or Kick Ass Torrent. You will get maximum speed from one of their 726 servers in 57 countries (including 5 in Southeast Asia: Vietnam, Singapore, Indonesia, Malaysia and Thailand). See the complete list of servers
here
.
Their support is really fast: You can contact them directly on their website if you have any questions and they'll reply within seconds 24/7.
You can
try Nord VPN for free
during 30 days by registering though this link
Nord VPN - Special Offer
. Just don't forget to unsubscribe at the end of your trial!
The current prices are the following:
→ 1-Month Plan: 11.95$ per month
→ 6-Month Plan: 7$ per month
→ 12-Month Plan: 5.75$ per month

Do you recommend other VPNs for Vietnam? Or do you have any tips for accessing forbidden websites in the country (while keeping your privacy safe?