In this review, I will explain how to bypass Internet censorship in Indonesia (mostly targeting porn websites) by using a VPN service
(Virtual Private Network)
. I will also give you tips on how to watch Netflix in Indonesia.
Note: The VPNs I recommend here also work well for China, Vietnam, Philippines, Laos, etc.
Most porn and torrent websites are
blocked in Indonesia
. This includes all the most famous ones like XVideos, YouPorn, PornHub, XHamster, KickAss Torrents and The Pirate Bay. It is also not possible to visit some forums like Reddit or InternationalSexGuide. Same thing with the hook-up website
Adult Friend Finder
.
Some regular websites have also been banned like Vimeo. Tumblr was shut down for 24 hours earlier this year as well.
Another problem internet users are facing in Indonesia is the 2008 Electronic Information and Transactions Act. This vague set of laws can make you the target of a defamation suit for exposing your views online. You are not allowed, for instance, of suggesting that someone might be corrupt.
Because of this law, posting a comment on Facebook, Twitter or Path in Indonesia can land you in jail. This is what happened to
Alexander Aan
or
Florence Sihombing
.
I have been using a VPN for over 2 years already. It allows me to visit any websites I want on the internet without anyone knowing about it. It is 100% legal, secure and safe. In fact, according to this
2015 study
, Indonesia is the country with the most VPN users in the world: 23% of its Internet users have one installed.
The cost is cheap (less than 4$ per month on an annual plan) and it works great. If you travel a lot in Asia, it is also very useful in heavily-censored countries like Vietnam or China.
Since VPN companies usually give you a free trial from a few days up to 1 month, I tested at least 10 of them to make sure I was choosing the best. There are so many different companies that you could probably get a free VPN for at least a year just by changing provider once in a while. The prices are really reasonable, though, so once you've found one that works well, it's really easier to just pay.

Here are my top 3 recommendations for best VPNs in Indonesia (I used the 3 of them and they worked great):
Express VPN - The VPN I'm Currently Using: Super-Fast and Secure.
I saw a 1-month free trial by
Express VPN
and I decided to try it. One of the reasons I changed was that they had servers in Myanmar and Laos where I was traveling. Both countries censor Internet heavily, from porn to peer-to peer sites, and they have a reputation to spy on web users.
Express VPN advertises itself as the fastest VPN in the world and based on the ones I've tried before, this is true so far. I've used it to stream Netflix or to download torrents and I feel I can use my provider's maximum speed. They also encrypt all communications with the AES-256 standard, which is currently used by the US Government to protect its classified information. Finally, they do not keep any log of your web activity, including the sites you visited and your IP address.
I have extended my trial period with a 12-month plan that costs about 100$. That's a bit more expensive than the competition, but it is worth it in my opinion.
You can check by yourself if you subscribe to their free trial by clicking on this link:
1-Month Free Express VPN
.
Pricing:
1 Month = 12.95$
6-Month Plan = 9.99$ per month
12-Month Plan = 8.32 per month
If Express VPN is too expensive for you, here are more excellent VPNs that I have tried and that I can recommend:
Golden Frog - Vypr VPN - Most Powerful VPN with 3 months FREE (Annual Plan)
I found that
Golden Frog's Vypr VPN
was one of the most powerful and easy VPNs to use. I had it while traveling to China and I never felt the government's restrictions. Actually, they are the only ones that managed to bypass the recent crackdown on VPN thanks to their
Chameleon
technology.
They have a server in Jakarta and a strong presence in the rest of Asia too. The support is excellent (ask any question and they will answer you within a few minutes). It's no wonder it was recommended by the New York Times, The Verge and LifeHacker.
The best thing about VyprVPN is that the annual plan is actually very cheap! It will cost you only 3,75$ per month, which is nothing for the privilege of being able to surf the web freely and anonymously.
You can purchase it using your credit card, with Alipay or with PayPal. It can be used on up to 5 devices (smartphone, tablet, laptop, TV, etc).
Pricing of Basic Plan:
3.75$ per month (billed annually)
9.75$ per month (billed monthly)

Pricing of Premium Plan:
5$ per month (billed annually)
12.95$ per month (billed monthly)
Update April 2017
: Vypr has been unblocked by Netflix. You can now use it to watch Netflix US.
NordVPN - Awesome VPN, perfect for watching Netflix and downloading movies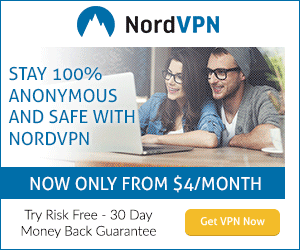 Nord VPN is often considered one of the best on the market because of their super-fast servers (they have over 1,000 of them all over the world!). If you watch a lot of videos or download movies through torrents/peer-to-peer network, I strongly recommend it. They also have a great support team that will resolve any issue you may have within a few hours.
If you are looking for a VPN that allows you to watch US Netflix, this is your an excellent choice too. Just choose an American server, and it will be as if you were there.
In terms of privacy, they have a no-log policy and they use a military grade, double encryption key to protect your communication for spies.
Nord VPN is the recommended choice of PC Mag, Forbes and the Huffington Post.
To try their services for free, you can just visit the following link: Nord VPN - 30-Day Money Back Guaranteed.
Pricing:
5.75$ per month with 1-year plan
7$ per month with 6-month plan
Hide My Ass VPN
Hide My Ass was the first VPN I used and it is a very popular option, especially if you are looking for a simple and user-friendly interface.
After paying, all you need is to download the application on your phone or on your computer, and then the instructions are very clear to follow.
Their website is an interesting read as well for those who still don't understand exactly how a VPN works and how it can help you protect your privacy.
Pricing:
6.56$ per month with 1-year plan
8.33$ per month with 6-month plan
11.52$ per month without plan
How Do You Access Porn/Blocked Websites in Indonesia? Do You Use A VPN As Well?
There are a lot of new VPN providers entering the market every month. If you are using a different VPN in Indonesia or if you have another way to visit porn/blocked websites in Indonesia, please leave a comment below to share your experience!