In this review, I will explain to you how to bypass Internet censorship (mostly porn) in Indonesia by using a VPN (Virtual Private Network) service. I will also give you tips on how to watch Hulu and Netflix in Indonesia.
Note: The VPNs I recommend here also work well for China, Vietnam, Philippines, Laos, etc.
Most porn and torrent websites are
blocked in Indonesia
. This includes all the most famous ones like XVideos, YouPorn, PornHub, XHamster, KickAss Torrents and The Pirate Bay. It is also not possible to visit some forums like Reddit or InternationalSexGuide. Same thing with the dating website
Adult Friend Finder
.
Some regular websites have also been banned like Vimeo. Tumblr was shut down for 24 hours earlier this year as well.
Another problem internet users are facing in Indonesia is the 2008 Electronic Information and Transactions Act. This vague set of laws can make you the target of a defamation suit for exposing your views online. You are not allowed, for instance, of suggesting that someone might be corrupt.
Because of this law, posting a comment on Facebook, Twitter or Path in Indonesia can land you in jail. This is what happened to
Alexander Aan
or
Florence Sihombing
.
Since about a year ago, I decided to use a VPN (Virtual Private Network) in Indonesia. This allows me to visit any websites I want on the internet without anyone knowing about it. It is 100% legal, secure and safe. Actually, according to this
2015 study
, Indonesia is the country with the most VPN users in the world: 23% of its Internet users are bypassing censorship by using a VPN.
The cost is cheap (less than 10$ per month) and it works great. If you travel a lot in Asia, it is also very useful in heavily-censored countries like Vietnam or China.
Since VPN companies usually give you a free trial for a few days up to 1 month, I tested several of them to make sure I was choosing the best. There are so many different companies that you could probably get a free VPN for at least a year just by changing provider once in a while. The prices are really reasonable though so once you've found one that works well, it's really easier to just pay.

Here are my top 3 recommendations for best VPNs in Indonesia (I used the 3 of them and they worked great):
Hide My Ass
is often considered the best VPNs in the world here because they have a whopping
700 servers in almost every country on earth, including in Indonesia
. This means your connection is fast and smooth anywhere you go. If you can afford the extra dollars to get full speed (compared to free VPNs),
HMA
is an excellent choice. Remember that in the end, it is still only 60$ per year.
Hide My Ass
is the VPN recommended by the Wall Street Journal to access blocked websites in China and it was also selected as the best VPN by the Guardian, Bloomberg and Forbes.
You can now try Hide My Ass for FREE! Just open the following link Hide My Ass Free and click on "Free Trial". You need to give your credit card details so don't forget to cancel after one month to avoid being charged.
If you decide to keep the paid version, it is much more interesting to choose a full year:
Pricing:
4,99$ per month with 1-year plan
7,49$ per month with 6-month plan
9,99$ per month without plan
The set up is super easy even if you are not good on computers and they are really fast to answer your questions of you have any.
Golden Frog - Vypr VPN - Fastest VPN Indonesia (with 3 months FREE)
I found that
Golden Frog's Vypr VPN
was even faster compared to Hide My Ass. They also have a server in Jakarta and a strong presence in Asia. The support is excellent (ask any question and they will answer you within a few minutes). You can pay with Alipay or PayPal and you can use up to 5 devices (smartphone, tablet, laptop, TV, etc).
NEW! You can do a free trial for 3 months by opening this link: Promo Deal for Vypr VPN - Indonesia!!!
If you choose to keep it after the free trial period, you will pay the following:
Pricing of Basic Plan:
3.75$ per month (billed annually)
9.75$ per month (billed monthly)
5$ per month (billed annually)
NordVPN - Cheapest VPN (Good for Watching Netflix too)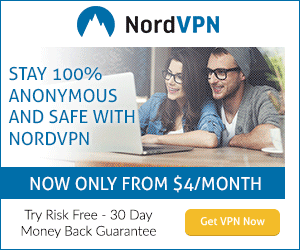 This is often considered the best VPN on the market as they have a great support team that will help you with any of your requests. If you are planning on using US Netflix, this is your an excellent choice too as they have not been banned yet. This means you can use NordVPN to watch Netflix if you position your IP in the US. The only problem for Indonesian web users, they don't have a server in Indonesia at the moment so the speed is slower than the VPNs listed above. It is still good enough for most people (you can still download from torrents, watch movies, etc).
To try their services for free, you can just visit the following link: Nord VPN - 30-Day Money Back Guaranteed.

Since you can cancel and get your money back anytime within the first month, I advise you to choose the 1-year plan directly to save on the long term.


Pricing:
NEW: 2 Years Deal for 3.29$ per month - Click here to get the offer: 72% Off Nord VPN
4$ per month with 1-year plan
5$ per month with 6-month plan
8$ per month without plan
Express VPN: The VPN I'm Currently Using
Update February 2017
: I saw a 1-month free trial by
Express VPN
and I decided to try it. One of the reasons I changed was that they had servers in Myanmar and Laos where I was traveling. Both countries censor Internet heavily, particularly porn websites.
Express VPN advertise itself as the fastest VPN in the world, but since the speed of internet is very slow in Laos and Myanmar, I cannot really confirm.
That said, it worked great and I managed to open any websites I wanted in those two countries (using a server location in Singapore). They are also compatible with Netflix and you can use it to download torrents.
If you want to check their claim that they are the fastest, you can make a free trial by clicking on this link:
1-Month Free Express VPN
.
Pricing:
1 Month = 12.95$
6-Month Plan = 9.99$ per month
12-Month Plan = 8.32 per month
How Do You Access Porn/Blocked Websites in Indonesia? Do You Use A VPN As Well?
There are a lot of new VPN providers entering the market every month. If you are using a different VPN in Indonesia or if you have another way to visit porn/blocked websites in Indonesia, please leave a comment below to share your experience!