In this review, I will explain how to bypass Internet censorship in Indonesia (mostly targeting porn websites) by using a VPN service
(Virtual Private Network)
. I will also give you tips on how to watch Netflix in Indonesia.
Note: The VPNs I recommend here also work well for China, Vietnam, Philippines, Laos, etc.
Thousands of blocked websites in Indonesia
Some regular websites have also been banned, like Vimeo. Tumblr was shut down in March 2018 after its management refused to remove porn content from the platform.
Another problem internet users are facing in Indonesia is the 2008 Electronic Information and Transactions Act. This vague set of laws can make you the target of a defamation suit for exposing your views online. You are not allowed, for instance, to suggest that someone might be corrupt.
Because of this law, posting a comment on Facebook, Twitter, or Path in Indonesia can land you in jail. This is what happened to
Alexander Aan
or
Florence Sihombing
.
I have been using a VPN for over 8 years already. It allows me to visit any websites I want on the internet without anyone knowing about it. It is 100% legal, secure, and safe. In fact, according to this
study
, Indonesia is the country with the most VPN users in the world: 23% of its Internet users have one installed.
The cost is low (fewer than USD2-4 per month on an annual plan) and it works great. If you travel a lot in Asia, it is also very useful in heavily-censored countries like Vietnam or China.
Since VPN companies usually give you a free trial from a few days up to 1 month, I tested at least 10 of them to make sure I was choosing the best. There are so many different companies that you could probably get a free VPN just by using their trial periods and switching from one to another.

However, the prices are really reasonable so once you've found one that works well, it's really easier to just pay.

Many of the VPNs I tried were similar, but I found there were 2 standing out of the crowd:

PureVPN - Best Value for Money: Perfect for
anonymous web browsing,
downloading torrents and streaming videos (Netflix)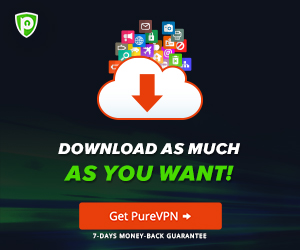 PureVPN is often considered one of the best on the market because of its super-fast servers (they have over 6500 of them in 78+ countries, including one in Jakarta). If you watch a lot of videos or download movies through torrents/peer-to-peer network, I strongly recommend it.
First, because there is
no bandwidth limit on your data transfers
. Second, because they keep
no logs
of your connection (or IP) and therefore your activity is
100% anonymous
.
If you are looking for a VPN that allows you to watch Netflix US, this is an excellent choice too. Just choose an American server, and it will be as if you were there. You can switch to Australian Netflix, French Netflix, or any other location as long as there is a server there. Occasionally, Netflix will flag one specific IP and you'll have to change your location again. Nothing to worry about though as it only lasts for a few hours. This happens with every VPNs.
In terms of security, they use a military-grade key with up-to-256-bit encryption to protect your communication for government spying.
They also have a great support team that will resolve any issue you may have within a few hours.
Pure VPN is the recommended choice for PCMag, Mashable, Forbes, and the Huffington Post.
Great news!
PureVPN has just launched a huge offer. You can now buy a
2-year plan for only USD2.04 per month
. That's 80% off from their normal price. Also, you can get an extra 10% off with the coupon code "Jakarta100bars".
To benefit from this offer, you can click on the following link:
PureVPN - 30-Day Money-Back Guaranteed.
Vypr VPN - Strongest and Best VPN with 30 days money-back guarantee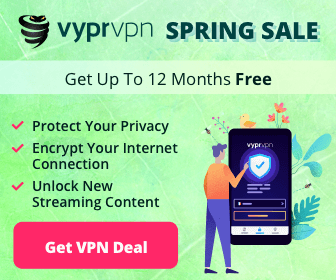 VyprVPN is a slightly more expensive VPN because of one main feature: The Chameleon technology. Thanks to that, it manages to bypass the government's restrictions in China (one of the only VPN providers to do so).
When I was traveling to China last year, I used it a lot and it never let me down. Their support was really amazing, I could ask any questions and they would reply to me within just a few minutes.
I would recommend it to those who travel in countries with heavy restrictions on VPNs. Naturally, it works perfectly for Indonesia as well (they have a server in Jakarta too for faster speed).
VyprVPN was recommended by the New York Times, The Verge, and LifeHacker.
A great thing about VyprVPN is that the annual plan is actually quite cheap! It will cost you only USD3.75 per month, which is nothing for the privilege of being able to surf the web freely and anonymously.
You can purchase it using your credit card, Alipay or PayPal. It can be used on up to 5 devices (smartphone, tablet, laptop, TV, etc).
Pricing of Basic Plan:
USD3.75 per month (billed annually)
USD9.75 per month (billed monthly)

Pricing of Premium Plan:
USD5 per month (billed annually)
USD12.95 per month (billed monthly)
Update:
There is currently a mega-sale at USD1.67 per month for a 2-year plan. Unbeatable price! You can get the deal here: Spring Sale VyprVPN.
How Do You Access Porn/Blocked Websites in Indonesia? Do You Use A VPN As Well?
There are a lot of new VPN providers entering the market every month. If you are using a different VPN in Indonesia or if you have another way to visit porn/blocked websites in Indonesia, please leave a comment below to share your experience!