Ho Chi Minh City nightlife, in Vietnam, is one of the craziest in Southeast Asia. I lived in the city for a few months in 2015 and this is my report about its
best nightclubs, bars, karaokes and beer gardens
. Note that Ho Chi Minh City can also be called Saigon, HCM or HCMC. I will also give more general nightlife tips for clubbing and having fun in Vietnam.
Choosing a Hotel Near the Nightlife:
I included a direct link to Agoda to help you book a hotel in Saigon. I make a small commission on every booking so if you like this review and value the hours I spent writing it, it would be nice for you to book using one of these links. If you don't like Agoda, you can also use my links to HotelsCombined.com or Booking.com
.
The price is the same for you.
f you are not in Saigon yet but planning a trip, I recommend you to choose a hotel near
Ben Thanh Market
or the
Opera House
. You can also stay closer from the backpacker district, near
Go2 Bar
.
If you can afford it, the best hotels in Central Saigon are
Park Hyatt
,
Reverie Hotel
,
Intercontinental
,
Lotte Legend
and
Sofitel
.
Le Meridien
has just opened and it is close from the street with Japanese massage parlours (see below "Spa in Saigon").
Some hotels have a casino inside such as
New World
,
Grand Hotel
,
Caravelle
,
Renaissance Riverside
,
Rex
,
Majestic
,
Hotel Continental
and
Sheraton
.
Good 4-star options include
Pullman
,
Novotel Centre
,
Liberty CityPoint
(my favorite with a brand new CGV cinema inside),
Liberty Riverside
and
Liberty Central
.
Meeting Girls Before Arriving in Saigon:
If you visit Saigon alone or with some male friends, I recommend you to get a few contacts with local Vietnamese girls before arriving. Ideally, you should prepare a few weeks in advance, talk with your favorites over skype, and plan a date with the ones that are both pretty and open-minded.
As I wrote below, Vietnamese girls are not easy so it takes some time to find a hot one that won't ask for 20 dates before considering kissing you.
You have a few options to meet girls on the internet or through dating apps in Vietnam. Actually, they are the same options that those available for
online dating in Indonesia
. There is also a special website for Vietnamese girls who want to meet foreigners, it is called
VietnamCupid
. Girls you will talk to on this website do not expect you to be located in Vietnam so they are rather easy to approach. There is a free version and a premium one. Just pay for a month and see how it goes.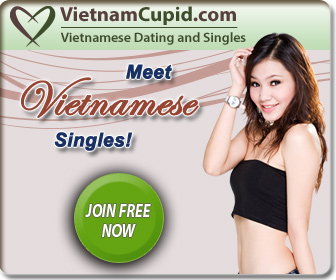 VietnamCupid is an interesting dating site to meet Vietnamese girls before you arrive in Saigon
Guest Friendly Hotels in Saigon:
Rich Vietnamese will usually party between themselves in intimate, swanky clubs and bars with very few foreigners inside. Typically, they will buy huge bottles of premium alcohol, have insanely hot-looking girls with them, and stay in groups around a table.
Vietnamese really know how to party so you will find a hell of an atmosphere in those places, with many drunk and stoned people going mental. In clubs like 02 Gold or DC, it seemed based on my observations that most clubbers were tripping on ecstasy or other drugs I'm not aware of. It is common to see someone who just passed out being evacuated by security.
This nightclub is insane. I've never seen a club decorated in such an ostentatious way. The number of stunners (perfect 10 girls) is very high (you can see some photos from the girls inside 02 Gold at the bottom of this review). I recommend only if you are comfortable being in a 100% Vietnamese environment. Be warned that there is no proper bar: You need to book a table or order a bottle.
Something strange happened to us in this place though: The first night we tried to go in, we (2 foreigners) were told: "No beautiful girls, come back tomorrow". It seemed we were not welcomed on that particular day.
Located in the same building as Glow, but more popular with Vietnamese. Stylish place, good lighting and sound system, expensive. They have sexy dancers and burlesque shows.
Fuse is a popular nightclub near the Le Lai Park, close from the tourist neighborhood. For this reason, it is more common to see foreigners there. International DJs occasionally.
There is no sign in front of this club so it is a bit tricky to find. It has the reputation of being owned by the mafia and to be popular with recreative drugs users.
I didn't visit it as I'm not sure it is still open. It used to be one of Saigon's top nightlife spots with great events and sexy shows as you see on the pictures:
It is located in an unassuming building, yet the crowd inside is very well-off and classy. I would recommend visiting it only with a group to celebrate an event.
Cho Lon District (Chinatown), District 6. Very popular club with a karaoke. They have live music and sexy pole dancer. Impressive lighting system. Royal treatment if you are a foreigner.
Even though it is often unnecessarily pretentious, Chill Skybar remains a great place for a night out. With a magic view and a beautiful crowd, all you need to enjoy it fully is a 6 figure salary.
Vietnamese Girls are probably among the hottest, most beautiful girls in the world. In general, they are open to meeting foreigners but those who don't speak English will be shy to start a conversation.
You will see a lot of stunners in luxury clubs. Feminine, tall, thin girls wearing designer clothes and expensive jewelry are legion. Surgery is surprisingly very common: In certain elite circles, there is nothing more ordinary than getting a boob job or a nose job.
Many Vietnamese girls look always neat: Eyebrows are trimmed in dedicated salons, hairs are plaited or made to look wavy, nails are perfectly manicured. They avoid the sun like the plague so their skin is more white than milk.
In spite of being rather conservative when it comes to sex, Vietnamese girls are not afraid of showing some legs and cleavage. Mini skirts and short dresses can be extremely sexy, even during the day.